Which Type of Flowers Should Be Sent For Mothers Day?
The reward for sleepless nights, unpaid labor, dedicated parenting, and unconditional love is an honor on Happy mother's day. Your mom sacrificed much to ensure you grow up in a safe and friendly environment. She would pass down a load of advice. Some of her wise words are useful to you to date. Thus, you should return the honor by sending the right mother's day flowers.
Before you go shopping, equip yourself with information about Mother's day flowers. Some flower species are suitable for the day. It's wise to select the species that carries the heaviest message of Happy mother's Day.
Carnations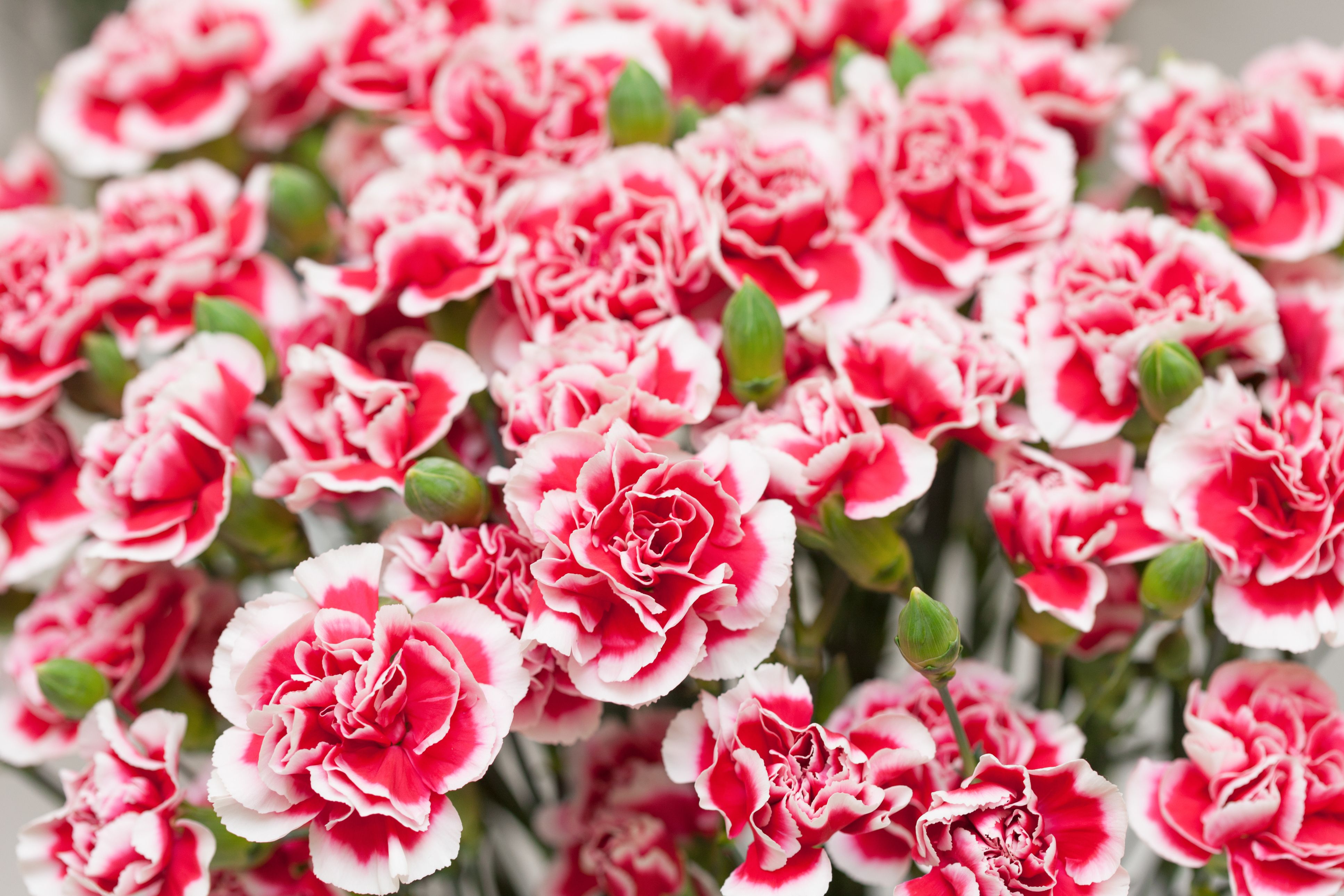 Carnations have a long history with mother's Day. It became an official mother's day flower after the founder of mother's day, Anna W. Jarvin, used the flower to honor her late mother. She shared over 500 stems of white carnations with women in her neighborhood to honor her mother, who came with the idea of a national mother's day.
Carnations have a long history beyond the official founder of mother' day. Greek mythology likens carnations to the queen of flowers. Ancient Greeks would use the flower to honor the mother of deities. Thus, when you use carnation on mother's day, It shows you acknowledge your mom as a source of your life.
Tulips
Tulips are like roses. They have a meaning for each color; Pink and red have an affiliation to romantic love. They would not be appropriate o mother's day. However, it is okay to send them to your wife on Mother's day.
When sending tulips to your mother, you can select purple or white varieties. Purple tulips represent royalty, while white tulips represent joy. A bouquet of purple and white tulips creates a beautiful contrast. Thus, you can send them on mother's day to appreciate a wonderful woman.
Roses
When you want to settle for classic mother's day flowers, then you should select roses. They have a meaning for each color. Most of the meanings revolve around love. As you know, you get unconditional love from your mother. Thus, it's to send her a bouquet of roses to celebrate Happy Mother's Day.
You can send any color apart from red- unless you are sending them to your wife. Pink is the best flower since it is a symbol of gratitude, love, and compassion.
Lilies
If you want to send your mother some expressive Mother's day flowers, you should select lilies. They are large with waxy and strong petals. You can use them to express how much you value your mom.
Lilies do not have a color meaning. Thus, you can send a colorful bouquet to send a message of love. They make an eye-catching bouquet, but the fragrance will grab the attention when one fails to notice the beautiful petals.
Chrysanthemums
Aussies celebrate their moms' with a bunch of chrysanthemums. Some people claim the practice was adopted since the flowers have the name 'mum.' However, others attach a long cultural history to the flower.
Mums make beautiful Happy Mother's Day gifts. They have a bright and cheery bloom. You can get them in a range of colors, including orange, pink, red, white, and yellow. You can get them in light and dark shades.
Gerbera Daisies
Gerberas send a message of happiness. It is the main thing you wish your mother. You'd love to see her happy all her days. You can lift her dull days by sending her a colorful gerbera daisy bouquet.
Daisies are an excellent choice for younger children for their mothers. The flowers are inexpensive. Thus, any child can use their savings to surprise the mom with a bouquet of gerbera daisies.
Orchids
The Chinese culture gives the orchids the meaning of many offsprings. It is a strong mother's day message to mothers. Besides bringing forth children, they also raise children with extraordinary dreams. Thus, they can bring forth many offsprings from one or a few kids.
Orchids have delicate petals and a strong scent. It shows that a mother's impact is excellent even if we view her physique as weaker than a man.
Alstroemerias
Alstroemeria exists in many colorful petals. They represent the nature of a mother- You can use multiple adjectives to describe her. Many Peruvian lilies have freckles on their petals. They represent the flaws that exist in everyone. If you are optimistic, you will view the freckles as beauty. It is the same with real-life situations. The minor flaws make everyone unique.
Alstroemeria last longer as cut flowers than any other cut flowers. Thus, they are a great mother's day surprise.
Peonies
Peonies represent honor, good luck, and happy marriages. They are great mother's day flowers to send to all mothers in marriage. Peonies exist in a variety of hues. They include red, pink, white, and purple. Also, you can also find them in various sizes. Most peonies are larger than roses. They create showy bouquets with a few stems.
Conclusion
Mother's day flowers are many. The list above contains the best flowers you can send on mother's day. They are readily available in the market.