The modern era loves to mix and match. And this same approach is seen in the home styles too. You can easily come across a handful of architectural style homes that are a perfect blend of historical approach and modern technology. In fact, you can find a broad range of designs ranging from the traditional era to modern times in modern architecture luxury homes.
So, if you are deciding to build a house from scratch, then following the architectural style path is the best way to make your home a modern art piece with a hint of traditionalism.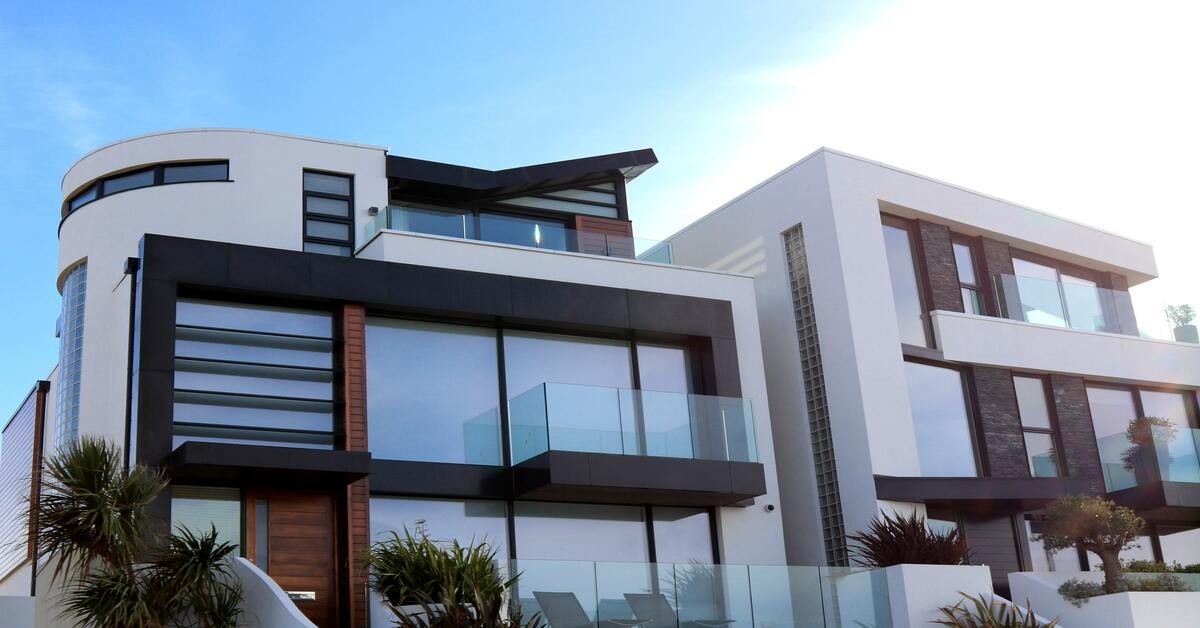 And don't worry, there are dozens of architectural styles you can use as a base for your new home. So, without further ado, let us take a quick look at a few different types of architectural styles that you can use for your new home.
1. Cape Cod:
Cape Cod is a classic home style that was first built in the 1600s. Britain's thatched cottages that had larger chimneys and steeper roofs to resist the cold winters were the actual inspiration for these style homes.
Nowadays, you can come across three different adaptations of Cape Cod-style homes: the half Cape, the full Cape, and the three-quarter Cape. These homes can either be one story or two-story buildings, making it the number one option for modern interpretation.
2. Craftsman Style Homes:
The arts and crafts movement gave birth to craftsman style and bungalow-style homes. The design of these homes emphasizes more natural elements like wood, stone, or brick.
The house also has low-pitched roofs along with wide front porches.
And when it comes to the interior of the craftsmen style homes, it has an open floor plan, along with built-in furniture, exposed beams, and even huge fireplaces.
3. Dutch Colonial Homes:
The origin of Dutch Colonial style home dates back to the 1600s. The initial architect of these homes had only one room to accommodate the American settlers.
These types of houses are easily distinguishable because of their dormers, flared eaves that extend a bit over the front porch. It also features a decorative hood above the entryway.
Some Dutch colonial homes also have double doorways. The main reason for this was to keep the animals out and still feel the fresh air throughout the house.
4. Mediterranean Revival:
Mediterranean revival style homes became extremely popular in the US from 1918 to 1940. These types of houses capture the beauty of tropical getaways. The Mediterranean revival was modeled based on hacienda style along with plaster surfaces, arches, and red-tiled roofs.
This style is, in fact, one of the most prominent options that feature various original design factors like balconies or porticos. You can even find ornamental details like multicolored tiles and heavy wood doors on these houses.
5. Prairie-Style Homes:
Prairie style homes were built with an intention. The architect wanted to make a house that was capable of serving every practical need that a homeowner has from his house but without going overboard with embellishments and designs.
Similar to craftsman style home, even Prairie-style home was influenced by the Arts and Crafts Movement, meaning it features an open floor plan along with built-in furniture and simple materials.
The unique thing about these homes is that it features rows of windows along with a flat surface. You can even find horizontal lines and organic patterns throughout the architecture.
6. Ranch Homes:
Ranch homes were first constructed in the 1930s, but they have a little resemblance to the modern style homes. You can find open floor plans that have a convenient connection to the outdoors.
This house offers practical features like an attached garage. For personalization, you can easily make changes to the exterior.
7. Transitional Homes:
Want a perfect blend between contemporary and classic style? Then opt for a transitional home style. In fact, the interior designers are the ones who used the term "transitional" because the style features both modern and traditional design elements.
One can easily recognize transitional homes because the styling elements used throughout the home doesn't fit any distinct genre of designs. But, the opposing elements blend perfectly to create a natural aesthetic to the house.
Bottom Line
Technological discoveries have opened various doors of possibilities for modern architecture. And that means one has no limitations when it comes to designing a house. However, with a tad bit of a traditional approach, you can enjoy the best of both worlds. And if your soul lies inside the big and historical-style homes, then this is your time to get inspired.
Find a reliable contractor and use either of the architectural styles mentioned above to start building your dream home.
And to ensure the interior design of the house is done right, connect with Upscale Interiors AG. They will help you to convert your architectural style home into a modern architecture luxury home.