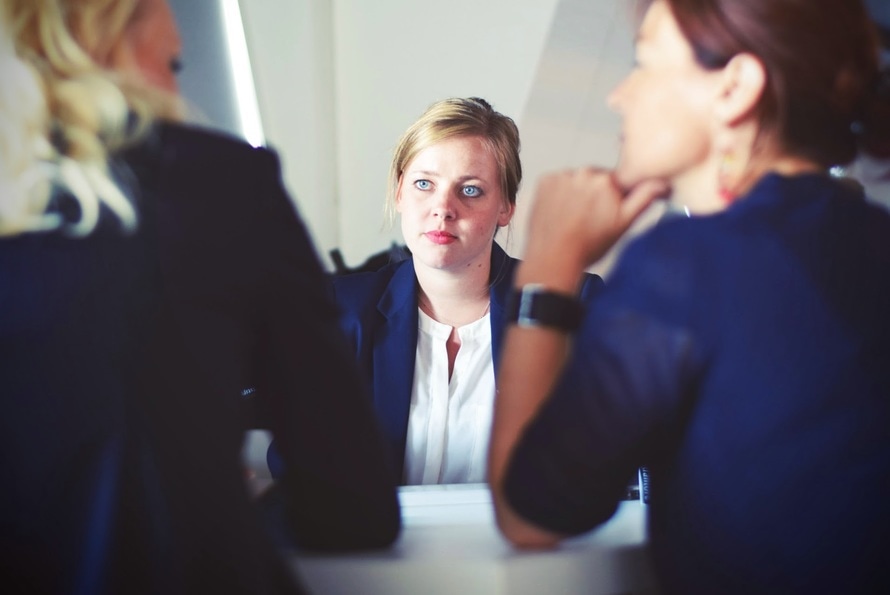 Source: pexels.com
Hi, ladies, one of the many things we see in this globalized era is the tremendous increase in the number of working women. Definitely, something to be proud of! Various fields of work ranging from self-employment, education up to office are already filled by women.
Talking about work, if you are employers it saves you the trouble of applying for a job all over, attending tests and interviews. However, for those who want to work in a particular institution or company organization, you are certainly required to attend a job interview. Yaay! Yes, excited when talking about job interviews?
It's normal to feel excited, especially if you are a fresh graduate who has no previous work experience. Set your worries aside, iprice team has put together tips on clothing that can be used by women during a job interview.
Feminine Style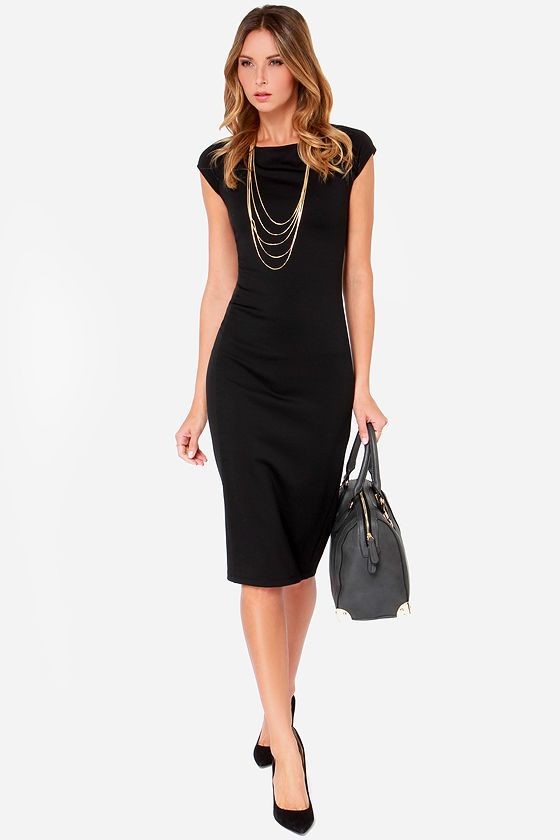 Source: pinimg.com
Regardless of the field, you are working in, a good sense of fashion is a must. Although the company gives priority to your performance, later, appearance still matters in securing the job. Clothes that you wear for job interviews depend on the position you applied for. A midi dress or a skirt is suitable if you want a feminine look when attending the interview.
If you are looking for a job in the corporate field or the beauty industry, the midi dress will be the right choice. The selection of colors for your midi dress is more appropriate if its neutral such as black and does not have any sexy touch to it. If you are using a midi dress that's too sexy and exposing more of your skin surface.
As a complement, you can wear shoes that perfectly covers your toes for comfort and also gives you a professional look.
Don't you want to use a dress? Easy then, you can replace them with a neutral color (black or navy blue) knee-length pencil skirt, flared skirt, pleated skirt and wrap skirt. As a supervisor, there are two types of clothing you can choose:-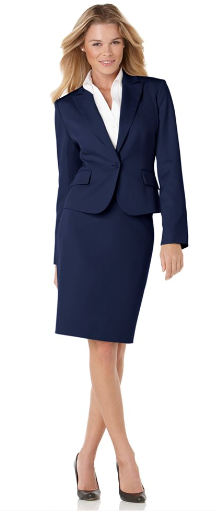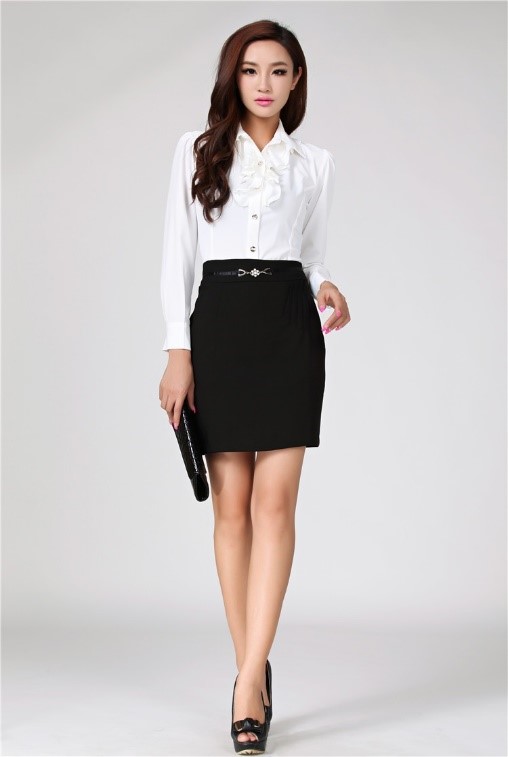 Short-sleeved shirt with a matching blazer
Plain white or neutral color short and long-sleeved shirts.
Source: corporette.katfryllc.netdna-cdn.com and img.alibaba.com
Casual Clothes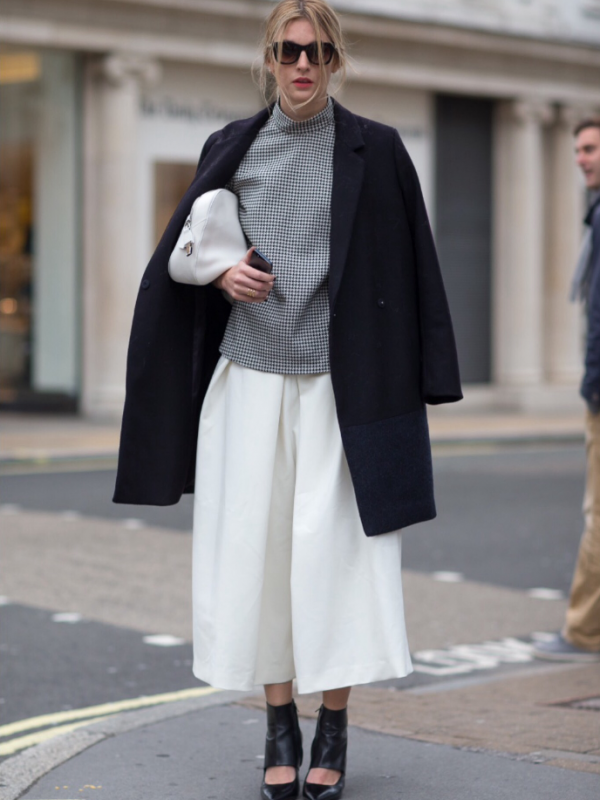 Source: stylishwife.com and liputan6.static6.com
Are you the type of woman who prefers casual style? If yes, you can still look decent and stylish with the right choice of clothes. For example, wearing a satin material tank top and matching it with a blazer and trousers. Don't limit your trousers to a straight-cut, but explore your style with culottes' pants as casual style during a job interview. The long culottes' pants will look more beautiful if you use a blouse for a top.
Hijab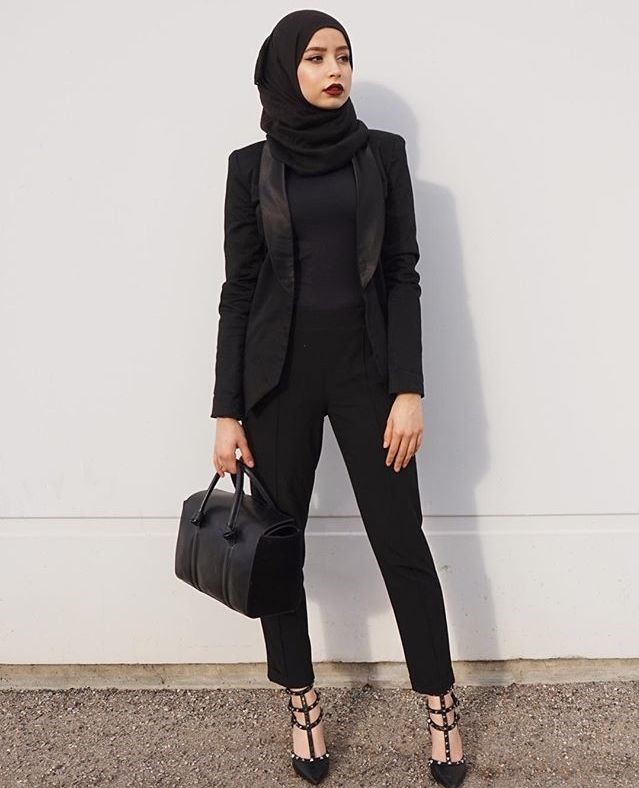 Source: pinimg.com
Among the beautiful woman who is reading this article, there are some of you who might hijab to work. It doesn't really make much of a difference if you are wearing a hijab compares to those who are not. You can always style your attire by wearing matching ones and pinning them in different ways. Wearing a suitable and simple hijab the right way will make you look more professional from the other potential interviewee and gives your employer a great impression on you.
Don't Forget to Smile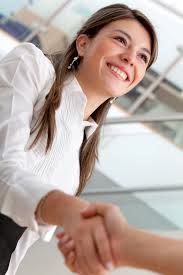 Source: nonverbalbusiness.blogspot.com
Like the saying goes "You are never fully dressed without a smile," do not forget to smile regardless of what outfit you wear in front of your prospect employer. A sincere and charming smile, coupled with the right clothing will enhance your interview and remember that you will never get a second chance to make a first impression. Good luck to the amazing ladies who are going to rock the world!
guide to Smarten Up For A Job Interview
guidelines to Smarten Up For A Job Interview
how to Smarten Up For A Job Interview
Job Interview
Job Interview With Style
Job Interview With Style That Suits Your Personality
learn to Smarten Up For A Job Interview
pros to Smarten Up For A Job Interview
Smarten Up For A Job Interview
tips to Smarten Up For A Job Interview
ways to Smarten Up For A Job Interview
Business, Education